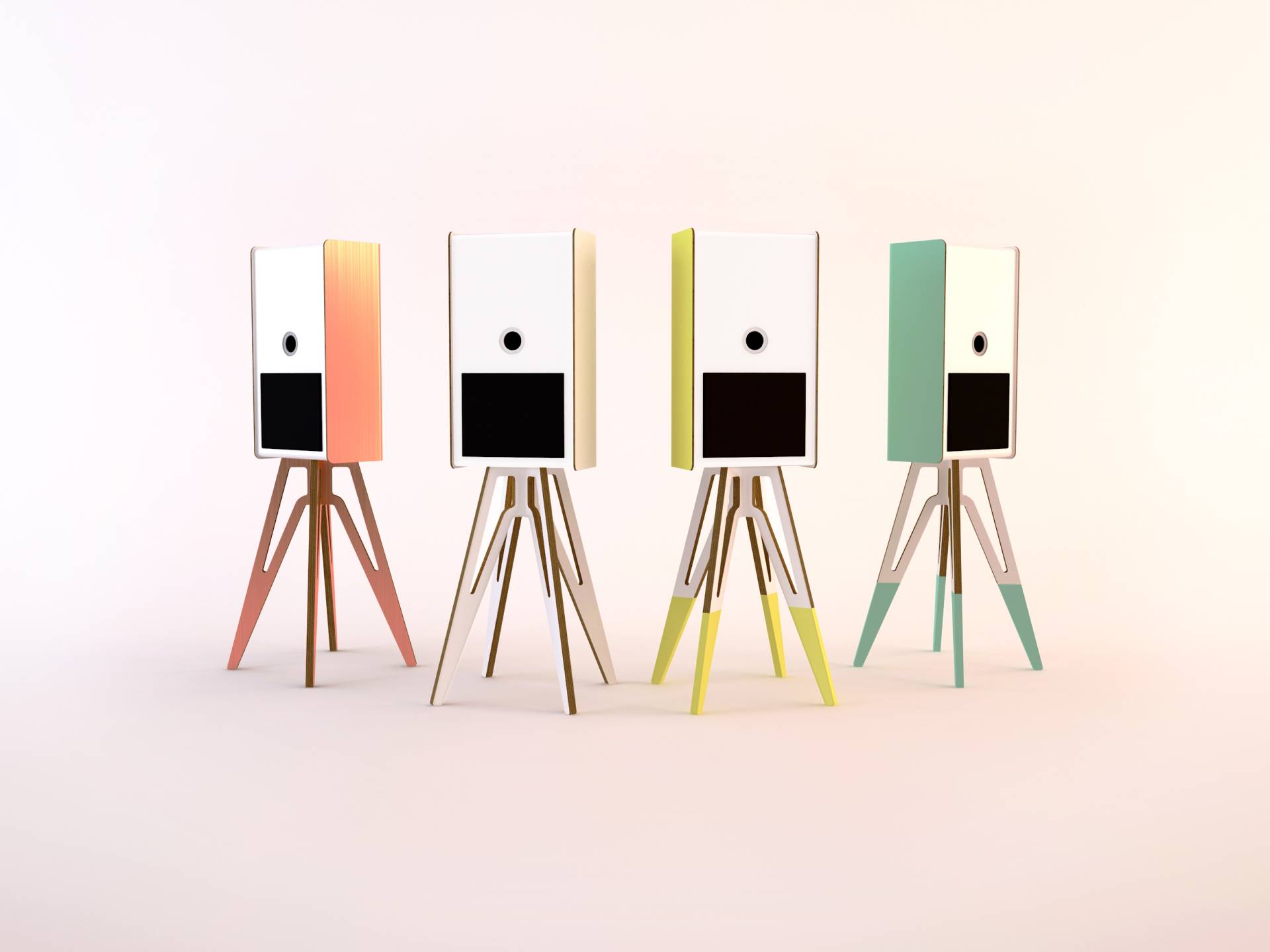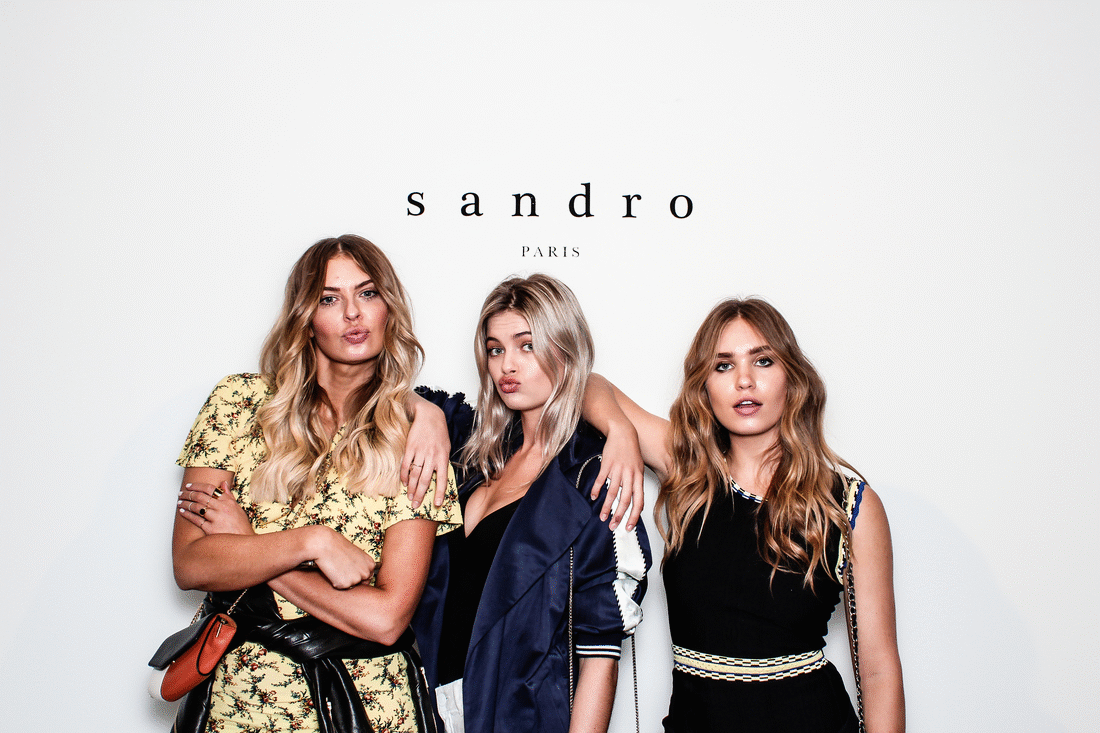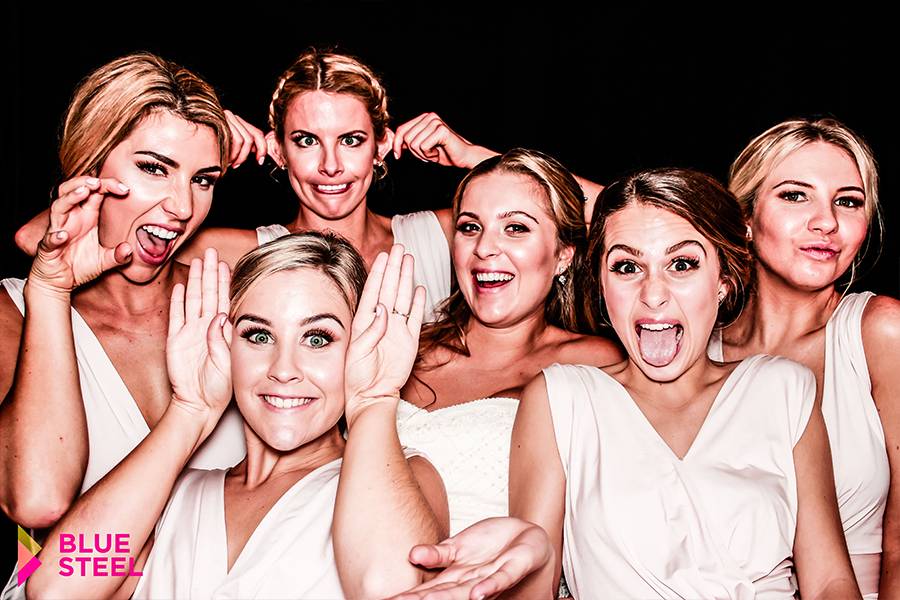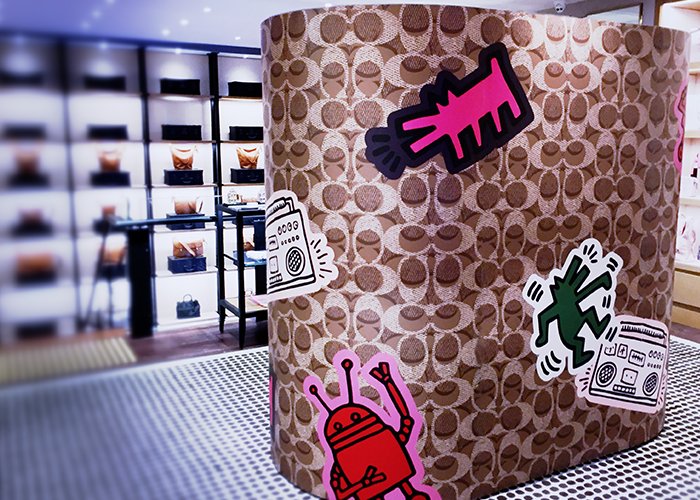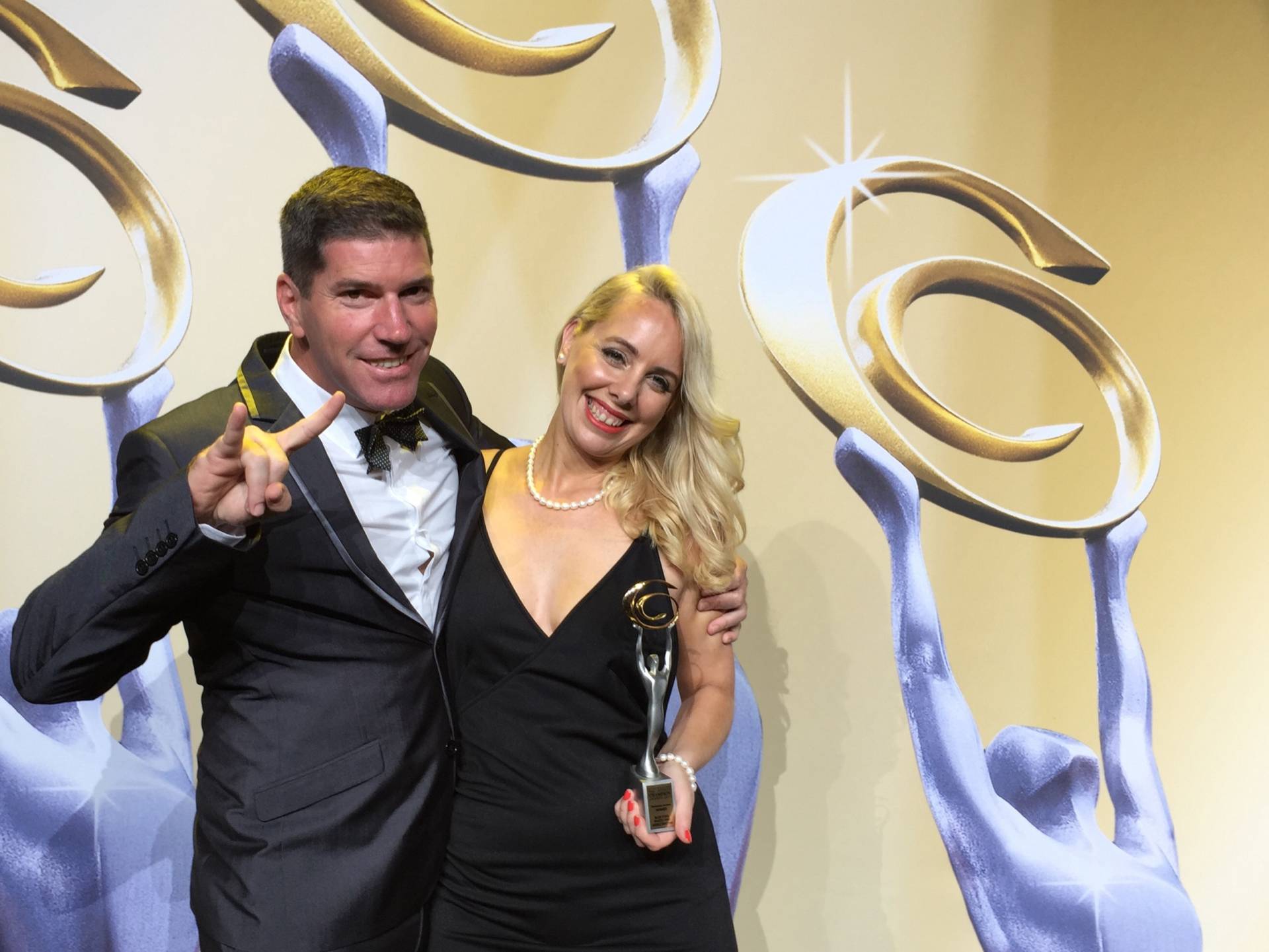 Coach Store branded photo booth
Gav and Sarah Champions award
Classic Enclosed Photo Booth

We do Photo Booths. We do Video Booths. And we do them well. 
Blue Steel is a technology based, customer driven, national award-winning Australian Business.
As a testament to our dedication and expertise, we have a diverse portfolio of satisfied clients ranging from large corporations to private individuals. Regardless of the event's scale or purpose, we approach each project with the same level of enthusiasm and commitment. We believe in creating memorable experiences, and our high-quality photo booths are a testament to that belief. Customizable to suit your specific needs and preferences, each booth is a perfect blend of technology and creativity, ensuring that your event stands out for all the right reasons.
Blue Steel won Best Photography Business at the 2017 Australian Small Business Champion Awards, to give you an idea of our quality and service.
Our expertise lies deeply entrenched in our profound understanding of photography and videography. We pay meticulous attention to detailed technical specifications, branding, privacy, and logistics. But we never lose sight of the most crucial element – fun! Our goal is to infuse every event with an element of joy and excitement, transforming it into an experience that will be cherished for a lifetime. Want to see our work in action? Check out some of our branded case studies here.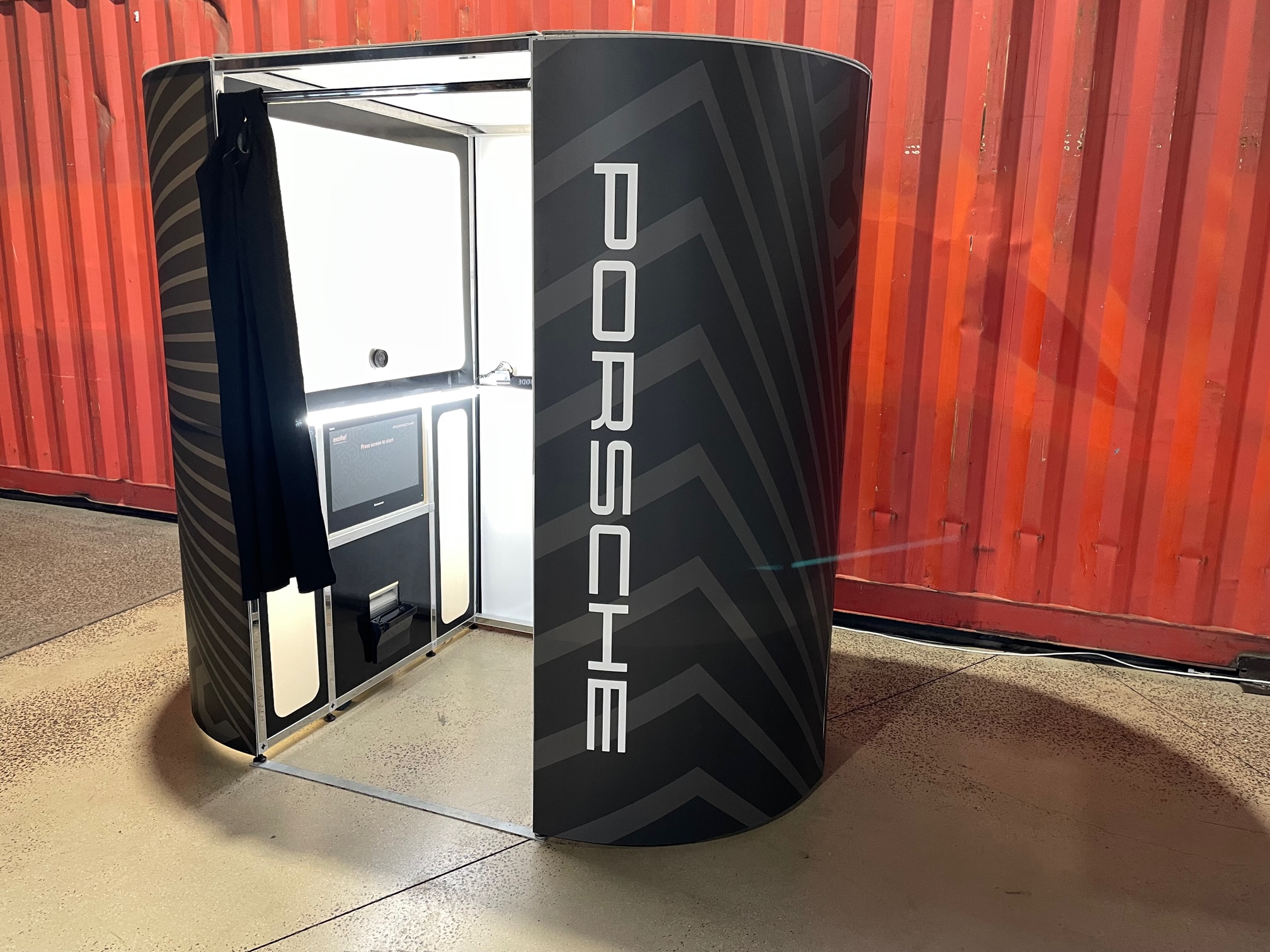 Photo booths have become a staple at weddings, parties and events all over Australia, and even the world for that matter. There's is big difference between normal photo and video booths you've seen and ours though. Just checkout our testimonials page and client list including celebrities and global brands. Assurance and backup as to why you need Blue Steel at your event or permanent installation.
Blue Steel has consistently been a pioneer in camera technology. One shining example of our innovative spirit is our early adoption of GIF activations. Remarkably, we were rolling out national GIF activations for international brands a full year before social media behemoth Facebook even accepted it as a format. This forward-thinking approach paid off when Facebook finally acknowledged the potential of GIFs, incorporating a dedicated GIF tab under every post or comment. This just goes to demonstrate our commitment to staying ahead of the curve, constantly seeking new and exciting ways to engage audiences and amplify our clients' brand presence.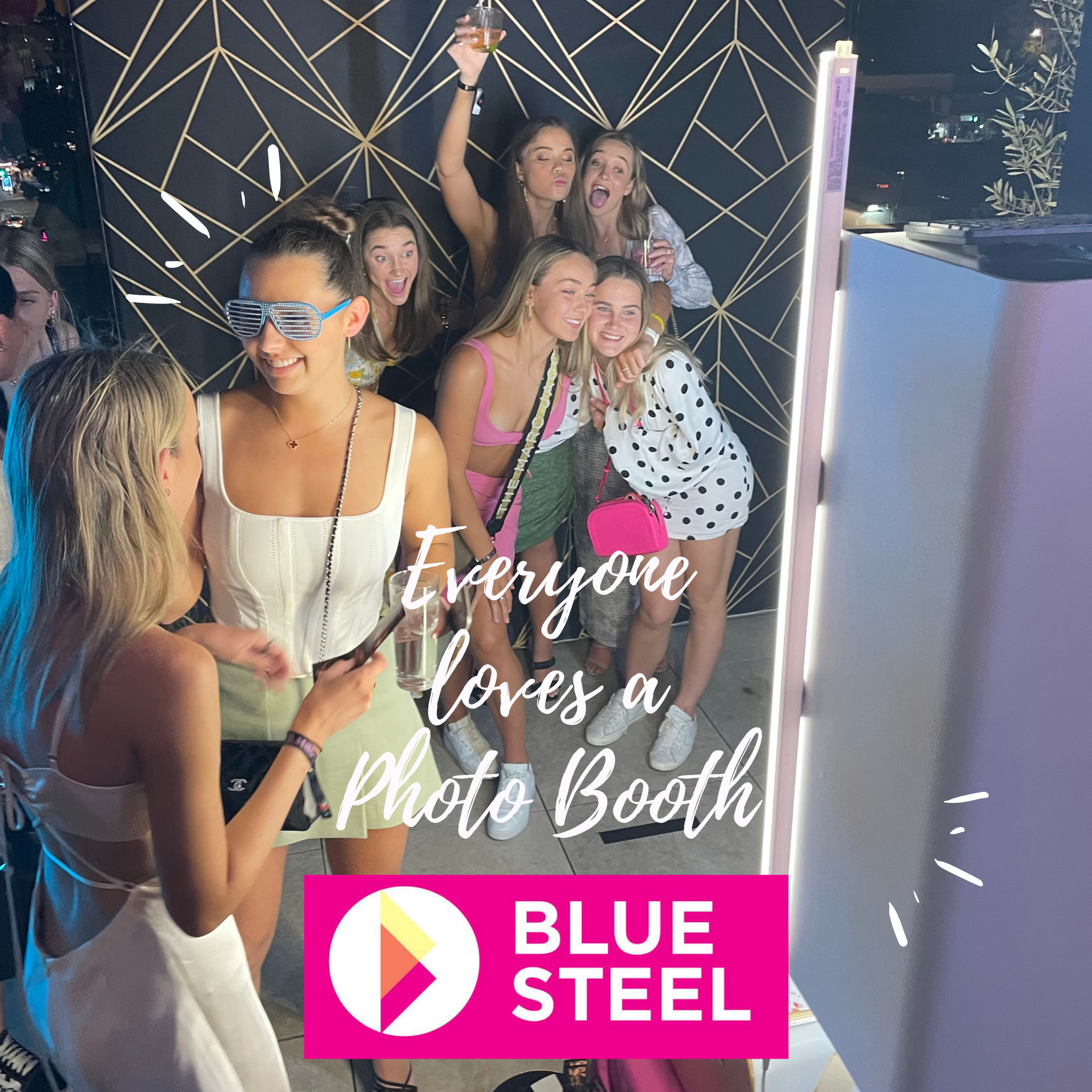 Enclosed or open-air, standard or custom built, all our booths can shoot photos, GIFs and/or HD Video. We supply booths you'll want on your guest list, whatever celebration you're planning in Sydney, Melbourne, Brisbane, Gold Coast and Byron Bay.
Brands can benefit from including photo and video booths into in-the-field marketing efforts to enhance brand awareness, user experience, visibility and social outreach. We track the spread of videos and page impressions for real time metrics of online brand exposure.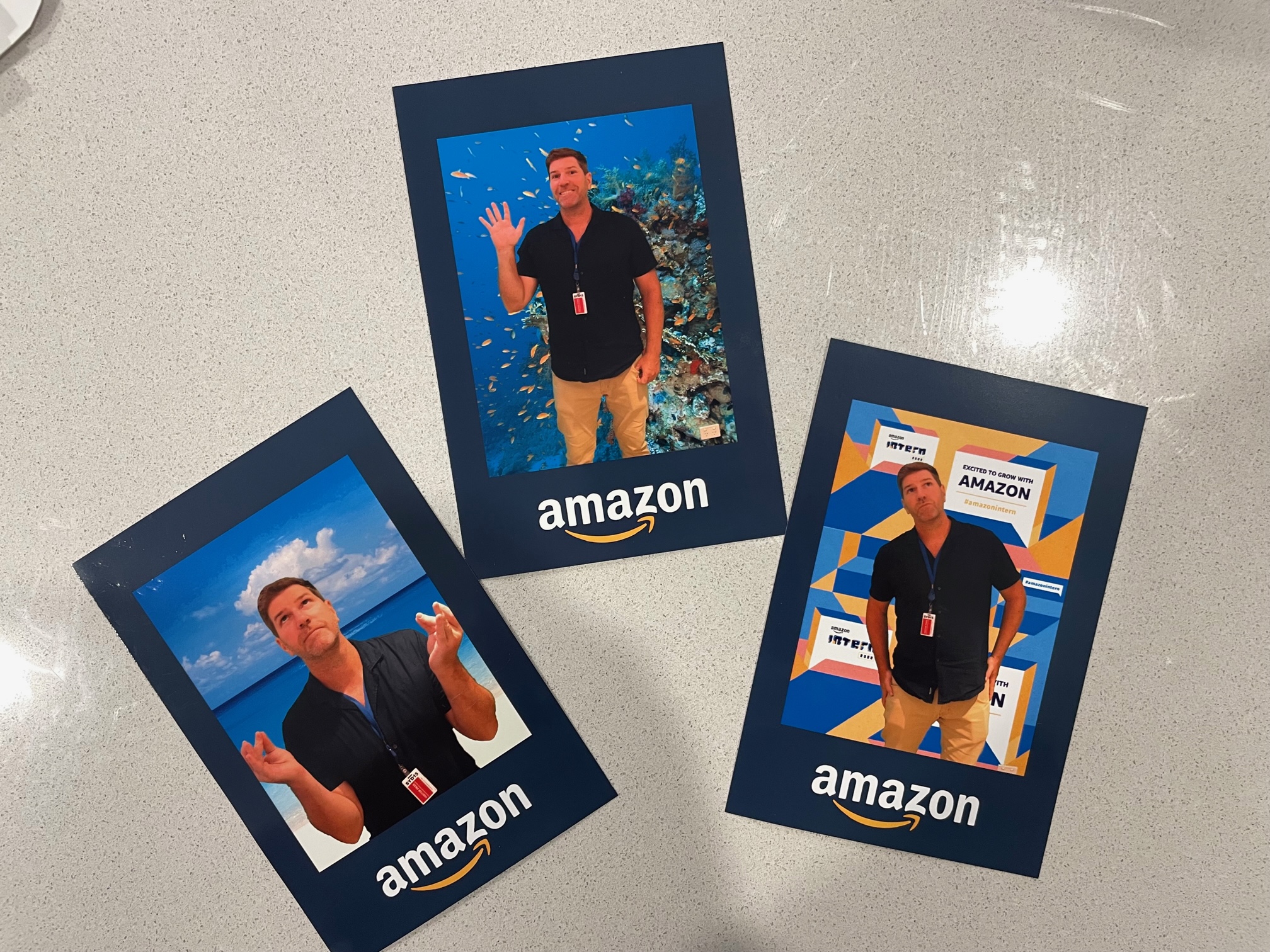 Blue Steel has been in on the action when we were a few A few memorable moments we've been part of include when we were metres from the track on Melbourne Cup day for Toyota, at the flagship ZARA stores in Sydney and Melbourne for Vogue Fashions Night Out, the Aussie Video Booth for Red Bull at Bondi, The KIISing Booth for KIIS radio, the custom booth we built and permanently installed in Amazon's new Australian HQ and the weddings of NRL players Greg Bird and Ryan James. Oh, and John Singleton's family to name(drop) a few. Have a look at some of the amazing work we've done with our clients.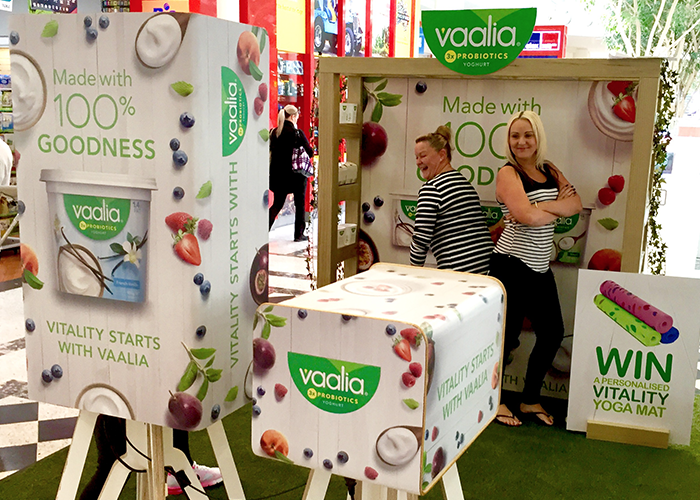 We recently saw a seismic shift to GIF booths Sydney and have supplied GIF booths to some of the biggest brands around Australia. The latest craze is mirror booths, which we've been doing for years. Another reason why Blue Steel is known for setting trends.
The quality of photo booths in Sydney has grown in leaps and bounds from the old school vintage passport booths you might remember at shopping centres. We at Blue Steel pride ourselves on supplying freakishly fun, high quality with the latest tech photo booths Melbourne and all up the east coast of this lucky country has seen.
Blue Steel photo booths are all decked out with the latest professional cameras, printers, touch screen computers, lighting and flashes. There are booths to match any theme or we can customise one especially for you.
We can go next level and convert our booths into an HD video recording mini studio so your guests can leave a 5 – 60 second activation clip to share across social media, or maybe a longer personal message at your private event that will put a tear in your eye for years, even generations to come. Choose from a photo or video only booth or easily combine them both with a push of a button. These are photo booths Brisbane and Australia love to have at bespoke events to mark milestones and have some fun in the process.
We're your first call for weddings, parties and business bashes; make a splash and increase the brag-worthiness of your event.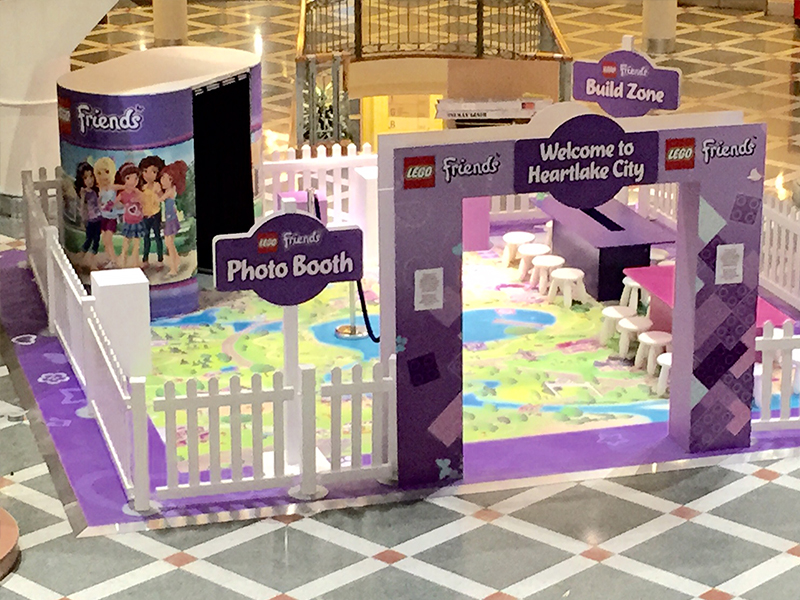 Photo booths Gold Coast was our first Australian office and we haven't stopped growing, so it's safe to say that we're here to stay. So why not take a look inside and give us a call. It could be the best call you make today.
The purchase of our booths is an Instant Asset Tax Write-off for eligible businesses. The booths can be branded or sponsored and rolled out throughout the state, Australia, or the world as we have done many, many times before and after the Covid pandemic hit.
KEEN TO BOOK A BOOTH? JUMP STRAIGHT TO THE CONTACT US PAGE AND GET IN TOUCH

HERE.